The Netherlands is one of the most popular expat destinations around the world and particularly in Europe. This small country is among the most densely populated, but it's also one of the most stable and well-developed. The Netherlands is famous as a liberal and progressive nation, with open and tolerant attitudes to everything.
Whether you're taking a job or merely looking to enjoy life a bit more, The Netherlands is an excellent place to settle down. Boasting dozens of beautiful, historic cities and more than enough cafes to keep virtually anyone busy, The Netherlands is one of the most popular expat destinations in the entire world. What's more, it's also a beautiful, safe, welcoming country that promises a high quality of life, good jobs, ample attractions, and fascinating history.  Also, when you take the time to consider that The Netherlands is also an immensely beautiful place, it's no wonder that so many people flock to this peaceful country.
When are the public, national and school holidays?
The Netherlands has the full guide on all public, national and school holidays in 2020. So you can mark your calendars and continue celebrating every single chance you get, instead of being surprised when their phone or your mum reminds you.
Public holidays in the Netherlands in 2020
Whether you're already looking forward to holidays or you are trying to find out when your next day off work is arriving, we've compiled a list of 2020 holidays. So you can just relax, sharpen your pencil and grab your notebook.
January 1, 2020: New Year's Day
April 10, 2020: Good Friday
April 12 – 13, 2020: Easter
April 27, 2020: King's Day
May 5, 2020: Liberation Day
May 21, 2020: Ascension Day
May 31 – June 1, 2020: Pentecost
December 25 – 26, 2020: Christmas
Other noteworthy national dates
Even if they're not national days off they're certainly just as important.
March 29: Daylight saving time – clocks go forward one hour
April 1: April Fools Day
May 4: National Remembrance Day
May 10: Mother's Day (very important)
June 21: Father's Day (just as important as mother's day)
October 25: Daylight savings time ends – clocks go back one hour
December 5: Sinterklaas
School Holidays in the Netherlands
Dates include primary, secondary and special education – other schools have their own personal dates set. When it comes to school holidays in the Netherlands it's key to remember that most periods are divided into three regions (North, Middle and South), this way the whole country doesn't go on holiday in the same week.
Christmas holidays 2020– 2021
All regions: December 19, 2020 – January 3rd, 2021
Spring holiday 2020
South and Central: February 22 – March 1, 2020
North: February 15 – February 23, 2020
May holidays 2020
All regions: April 25 – May 3 2020
Autumn holidays 2020
South and Central: October 17 – 25, 2020
North: October 10 – 18, 2020
Summer holidays 2020
South: July 11 – August 23, 2020
Central: July 18 – August 30, 2020
North: July 4 – August 16, 2020
Guide to owning a car in the Netherlands – a few things you should know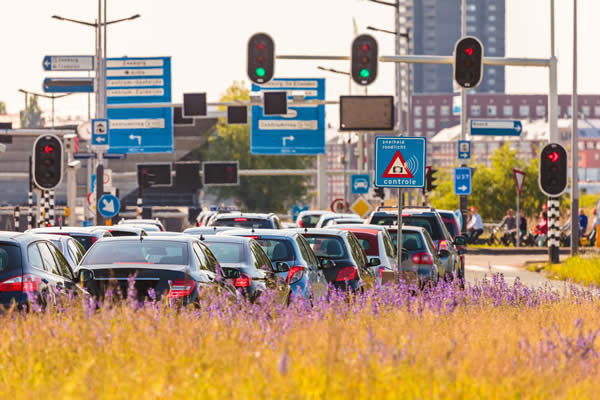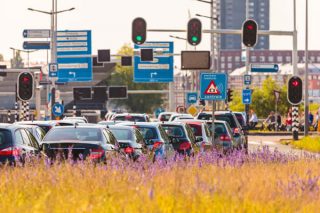 If you arrived in the Netherlands and looking to own a car? You've come to the right place!
We will share with you all you need to know about owning a car in the Netherlands. It may seem like a momentous task and a lot to get your head around, but owning a car in the Netherlands doesn't need to be a stressful task.
1. Parking in cities is expensive
Parking in the Netherlands is really expensive, especially in larger cities. If you're driving and parking near the centre, you're looking at spending at least a euro (if not more) every 15-20 mins in some places. This is also a really good thing to keep in mind if you are looking for a new place to live and/or working out commuting costs. It's pretty common to need a parking permit too and that will drive up (pun intended) monthly costs if you're on a tight budget.
2. The car must have an up-to-date APK (periodic technical inspection)
The APK consists of those dreaded safety checks that you need your car to have every once in a while. Absolutely necessary and thank god for that (no one wants unsafe cars on the road), but it's scary to take your car in for the APK as it can cost you a bomb if it fails. When you get a car, you need to ensure that the APK is up to date (and a good date too). You don't want to have a car that's due for its APK at any minute, it could be costly.
How much is the APK (periodic technical inspection)?
The APK varies in price depending on where you take it. The average price is between 30-60 euros. Be careful if you are swayed by how cheap some seem. Usually, the catch is if anything is wrong, you will have to get it fixed there and that could be much higher than in your local garage.
How often does my car need an APK (periodic technical inspection)?
If your car is less than 3 years old, you'd need an APK before it turns 3. Up until it's 10 years old, you have it every 2 years and after that, every year.
3. Take into consideration road and car taxes in the Netherlands
When owning a car in the Netherlands, you're going to have to pay your taxes. Road tax in the Netherlands is all dependent on a variety of different factors. These include the fuel (diesel is much, much more), the type of car you have, the weight of the car, where you live, how old the car is and the C02 emissions of the car. Before owning a car in the Netherlands, it's worth checking how much tax you would pay on average. Only this way you will know what you're paying per month, so you can make a good decision on what car you'd like and what you can afford.
4. Ensure you get the right car insurance
Make sure to read into the policy and know what you are signing up for. The car is insured in the Netherlands, not the person (which is different from some countries, like the UK), this means that other people can drive your car with permission and it's insured.
5. Financing your car in the Netherlands is possible
Looking at owning a car in the Netherlands, but your bank balance just won't allow it just yet? Don't fret. Financing your car in the Netherlands as an exile is possible. Some, companies are expat-friendly and they will find a loan that is suitable for you. Choose your amount, and what your living situation is like and they will suggest a suitable loan. You can choose the duration that you want to run the loan for and whether you want a fixed loan.
Dutch tax system & Taxes in the Netherlands
Income tax
If you earn money or are working in the Netherlands then you need to pay tax on your income. You declare your income tax via your annual tax return which can be done online or with the help of a Dutch tax advisor.
Payroll tax
It is tax and other contributions that are withheld from an employee's salary by the employer, which saves the employee from having to pay them later as income tax. The payroll tax levy is made up of tax on your salary and national insurance contributions for pensions, unemployment allowance and other Dutch benefits and allowances.
Your payroll tax is deducted from your salary every month. It's important for expats to keep the deduction in mind when discussing salary and employment contract terms for a new job. There is a large difference between your gross salary which includes tax, and your net salary after tax is deducted.
Dutch taxes and non-residents
If you have income from another country, or you live outside the Netherlands and have a Dutch income, then you usually need to do the annual Dutch income tax return. If you moved to or from the Netherlands during the course of the year then filing your tax return can be a wise move as you may be entitled to a substantial tax refund.
There are several kinds of tax benefits in the Netherlands for people on a low income. These include:
Health care allowance
Rent benefit
Unemployment benefits
Child benefits
Whether you're a Dutch citizen or an outsider, you are required to pay taxes if you earn money while living in the Netherlands.
Living costs in the Netherlands
Renting Property in The Netherlands
If you plan to move to The Netherlands, renting is likely your best option. Because few foreigners qualify for the social housing system in The Netherlands, it's wise to look, instead, for private flats.
Without the aid of a professional, it's easy to find yourself overpaying and living in an undesirable area of the country. Keep in mind as you're searching for apartments that "unfurnished" flats don't have light fixtures, carpets, or any other furnishings you may be used to in your home country. Because of this, you will need estate agents who can help you with this process and will be able to guide you toward the most desirable neighbourhoods and the most reasonable rental prices.
If you still consider where you suppose to live in The Netherlands you should check the Best Places to Live in The Netherlands:
Amsterdam
The streets, which crisscross the city's trademark canals via bicycle-lined bridges, are lined with flower markets, canal-side cafes, shops, and flea markets. The city boasts plenty of open green space and city parks, and there are multiple festivals to be found throughout the year. While rental prices are expensive here, people who want to work in any of Amsterdam's larger establishments will find living downtown convenient and enjoyable. Plus, it's not difficult to make a stopover at the Heineken brewery after a long day.
Utrecht
The city is a well-known college town that offers many of the same attractions and pastimes as Amsterdam but without quite so many people. Residents of Utrecht love the Old Town city centre, which features dozens of cafes, shops, galleries, and canals. Widely known as the religious seat of The Netherlands, Utrecht is also home to many of the country's most impressive cathedrals and churches. While rent in Utrecht is far from cheap, it's more affordable to live here than it is in Amsterdam, and expats who want all of the same amenities with few of the same crowds will love this beautiful city.
The Hague
The third-largest city in the country, The Hague sits on the banks of the North Sea and acts as the seat of The Netherlands' government. Far less busy than cities like Amsterdam or Utrecht, The Hague exudes a quiet elegance that is relaxing and engaging all at once. Many residents in this city work for the United Nationals or the International Court of Justice, so it's a wise place for anyone with an interest or skill in politics to settle down.
You will need a bicycle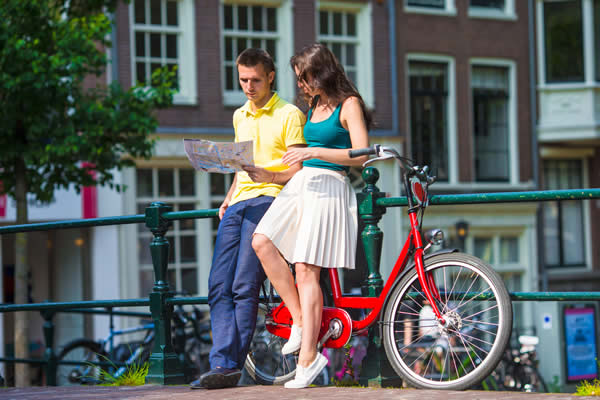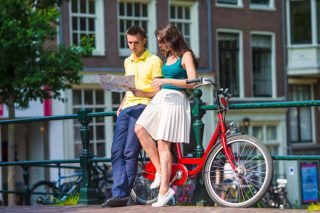 Owning a car in the Netherlands is painful, expensive, and unnecessary, especially if you're importing it. For local travel, most Dutch people use a bicycle, no matter how old they are. Local travel is of course defined rather loosely, and can regularly involve five- and six-mile rides, which are initially rather overwhelming for many expats. However, the Netherlands is a great place to cycle, and most outlanders gradually get used to it and even learn to love it. Cycling everywhere is a great way to keep fit, and it's also the most environmentally friendly way of getting around. In addition, the country is almost entirely flat, which means that you'll rarely be dealing with uphill climbs.
Cost of Groceries in the Netherlands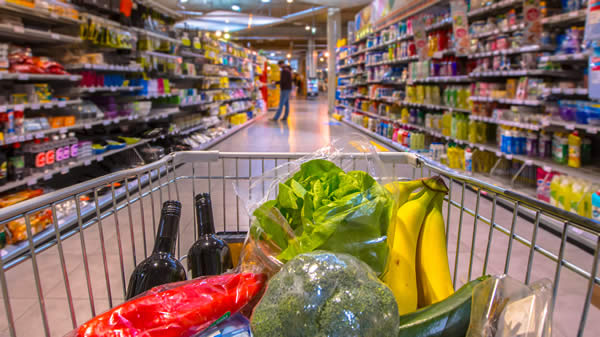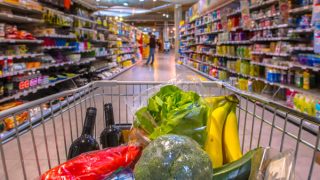 As the second-largest agricultural exporter in the world, the Netherlands has plenty of food to go around! But while food may be readily available, the tax rate on food increased. If you want to eat cheaply at home, your grocery budget may be around 30-50€ per week.
Like most cities, there is a variety of grocery markets that offer a range of goods. Stores like Lidl and Aldi have lower prices but may have a limited selection. Coop, Dirk, and Jumbo are some of the more common stores that can meet most grocery needs. Stores like Marqt and Ekoplaza offer a wider selection of organic and gourmet options.
Alternatively, farmer's markets, ethnic grocery stores, and butcher shops are great for fresh and seasonal ingredients. And you can sometimes find better deals and prices at these locations than at chain grocery stores.
If you want a meal at a mid-range restaurant, three courses for two people will cost an average of 61€ in almost all cities (50€ in Rotterdam). If you want to include drinks, it will cost an average of 4-5€ for either a domestic or imported beer, or up to 2.50€ for a bottled soda. After dinner, movie tickets average between 11-12€ per person and tickets to a live theatre show on average around 27.50€ per person.
If you are still wondering about moving to the Netherlands from the UK it's wise to consider every aspect of moving to this country. So have a look last time at the pros and cons of living in The Netherlands.
Pros
Fantastic quality of life.
The Dutch lifestyle is an excellent one. Thanks to the prevalence of cafes and pubs, people take multiple breaks throughout the day, stopping to enjoy a beer or coffee with friends. The cities throughout The Netherlands offer dozens of festivals, cultural events, galas, and meetings throughout the year and the area is so diverse that it's not difficult to find a group of friends rather quickly.
Safety.
The Netherlands has an incredibly low crime rate, which makes living and working in this beautiful part of the world particularly safe.
Work-life balance.
Like many regions of the E.U., The Netherlands places a strong focus on work-life balance and healthy families. The country has a low unemployment rate and a 30% tax-free allowance expats moving to work in the country can take advantage of. What's more, many Dutch people work part-time, and it's not at all uncommon to find people taking several weeks off work each year to spend time with their families.
Inclusive culture.
As an expat, you'll seldom feel like an outsider when it comes to Dutch people. The country speaks English widely and encourages open socialization between people of all ages, ethnicities, and walks of life.
Efficient healthcare system.
The Dutch healthcare system is amazingly efficient, and expats and lifelong residents alike can capitalize upon skilled doctors, cheap medications, and user-friendly appointment schedules.
Travel.
Living in The Netherlands makes it easy to go virtually anywhere. The public transit system is efficient and the large airports, Schiphol International, provides flights around the globe.
Bicycle-lined streets.
One of the things that make the streets of The Netherlands so charming is the multitude of bicycles you'll see everywhere. The Dutch People ride bikes incessantly, which helps promote healthy lifestyles while also keeping polluting cars off the street.
Ample markets.
Markets abound in The Netherlands. Depending on what you want, it's easy to find fresh cheeses, chocolates, produce, baked goods, and more at any of the local markets, which are generally held throughout the week.
Cons
* Short business hours. Stores close early in The Netherlands, and newcomers will need to learn to plan their shopping around shorter hours of operation.
*Expensive amenities. Healthcare, petrol, and food are expensive in The Netherlands.
*Challenging job market. When it comes to finding a job in The Netherlands, it can be difficult for outsiders. The Dutch give hiring preference to Dutch citizens.
Just bear this advice in mind and you will avoid any potential pitfalls as you settle in. Are you ready for a new adventure? Maybe it is the right time for your relocation abroad! For the cheapest removal to the Netherlands make sure you check our Instant Removal Quote.
---