Moving home is always a huge event in life. You may feel both incredibly excited and stressed. Therefore, we prepared some essential tips for coping with this thrilling event.
1. Start Early
One way to reduce stress is to start the packing process early. It may take longer than you expect, so make sure you start at least a few days before the collection. Start from estimating the volume of the whole load, so that you could buy the packing materials accordingly. If you are not sure how to do that, you may find OUR VISUALISATION helpful. Try to use small boxes – they will be much lighter than big heavy boxes. Bear in mind, that your goods do not have to be boxed – wheeled suitcases and luggage serve great alternatives as well!
2. Label your boxes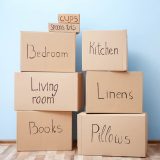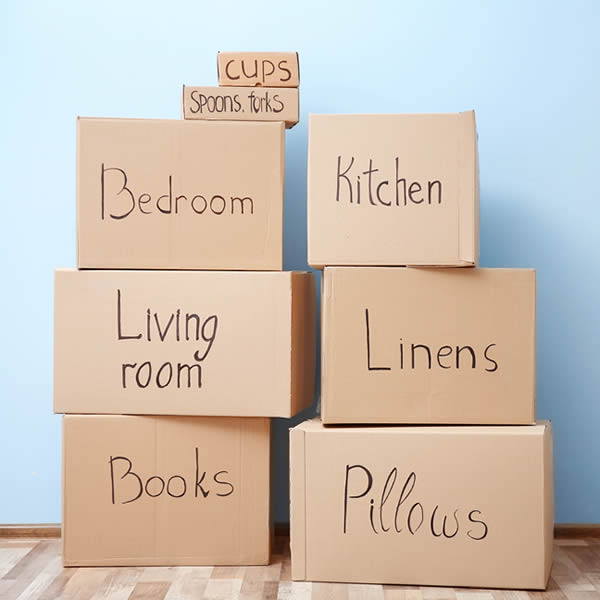 This is a great advice for your future self. If you clearly label which box is destined for which room, you may considerably reduce your unpacking time. Moreover, labeling boxes with fragile items appropriately will be a perfect indicator for our driver to take special care of them.
If you are not sure if you can move some of the items, please check our TERMS AND CONDITIONS for more information.
3. Fill in the inventory list
As all your goods are packed and labeled, it is a perfect moment for filling in the inventory list. You will receive it together with your quotation and booking confirmation. If you still have not encountered with it, you can DOWNLOAD THE INVENTORY LIST HERE. This document is extremely important for the Insurance purposes, so send it back at least one day before the collection date. You do not need to be very accurate – using the labels you named each box with would be enough.
4. Preserve your goods
Place the heaviest items on the bottom of each box so lighter goods can be rested on top. Use bubble wrap to protect fragile items and secure your furniture with blankets or pillows. Also, it would be a good idea to buy some additional packing materials – better safe than sorry.