Vans volumes – what is 5, 10 and 15 m3 ?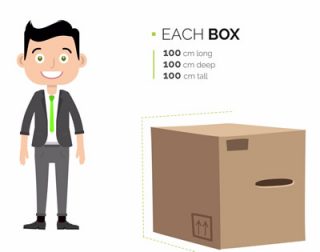 Let's start with visualisation of 1 cubic meter. You can think of a box 1 meter width, 1 meter height and 1 meter depth. 1 meter is equal to 3.3 feet or about 40 inch.
---
5 cubic meters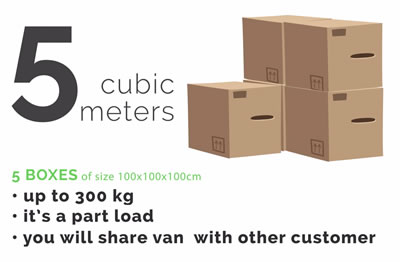 5 cubic meters will be made of 5 of such boxes. This will allow you to move up to 300 kg. It's likely you will share van with other customer.
---
10 cubic meters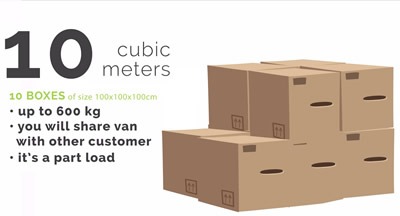 When you double 5 m3 you'll have 10 m3 – this volume can handle up to 600 kg. In this case your load will travel with other customers.
---
15 cubic meters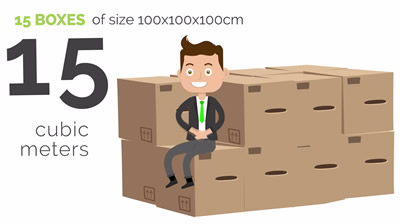 15 m3 can take up to 1200 kg of weight. In this case your load will be travelling in dedicated van.
---