MyCheapRemovals provide removals to Germany services and also FROM Germany to the UK.
Are you a student or contractor? Or you may want to rejoin your family? Even if it's the British weather we can make this easy, professional and cheap at the same time.  We are specialists in personal moves pre-packed by the customer this option makes our service most cost-effective.
We have an offer from small to large removals 5m3, 10m3, 15m3, 20m3 and 30m3 volume options at your disposal. If you require additional tail-lift please let us know. Subject to an additional small fee.
Check our short volumes guide. If you are not sure please call our team on 01942 387 042 or 01942 387 041 we are happy to explain and answer questions.
Here are example prices for removal from major cities in Germany to London as a guide part loads, or shared services. Please use our Instant Removal Quote form for more detailed prices.
| Moving to London from: | 5m3 | 10m3 | 15m3 |
| --- | --- | --- | --- |
| Düsseldorf | £759 | £929 | £1139 |
| Frankfurt | £819 | £1019 | £1289 |
| Munich | £909 | £1139 | £1489 |
| Berlin | £889 | £1119 | £1459 |
For dedicated option the fastest, removal prices as follow:
Dusseldorf to London 20 cubic meters £1569, 30 cubic meters £2209
Frankfurt to London 20 cubic meters £1789, 30 cubic meters £2429
Munich to London 20 cubic meters £2089, 30 cubic meters £2729
Berlin to London 20 cubic meters £2039, 30 cubic meters £2679
Please check our instant removal quote and take note of the weight for each volume options.
How to book professional removal from Germany to London?
There are just a few steps to start your removal back to the UK:
Request no-obligation quotes using our Instant Removal Quote form or talk to our customer service team at 01942 387 042 or 01942 387 041,
In the email with quotes, you'll receive, select the volume option that suits your needs. You will be redirected to our secure payments system where we'll collect your name, contact details and addresses. You will be asked to put only 10% deposit to secure van and two hours of help from our friendly driver,
We'll contact you to go through the details.
---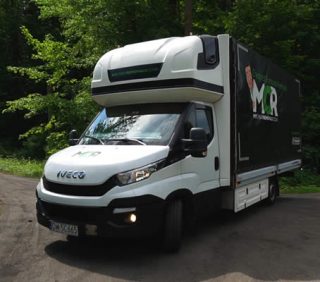 The above prices are checked updated in May 2021. Since the United Kingdom left the European Union additional custom fee was introduced. Our instant removal quotation system takes this into consideration, so the quote you'll receive will be final.
Since Brexit additional paperwork is required please ask our customer service representative for the details.
If you looking for a bigger volume MyCheapRemovals also offers a 20 and 30 cubic metres service. Use our online enquiry form to receive an instant no-obligation quote.
All consignments are individually prepared, numbered, labelled and inventoried to ensure all items are correctly delivered to you. The main advantage of a part load service (which is 5m3, 10m3 and 15 m3)  is that you will receive the MyCheapRemovals service of excellence at the most cost-effective price.
If you have more questions please call us on 01942 387 042 or 01942 387 041 our friendly and professional customer service team will be happy to help.
---