International removals have never been as easy, as they are nowadays. If you decide to move from the UK to Portugal, you have probably searched through the Internet for the best, and probably the cheapest removal company.
MyCheapRemovals is known for its low-budget international removals to other European countries. What prices can you expect when you move from London to different cities in Portugal? It all depends on the volume you require and the actual distance between the collection and delivery addresses. Nevertheless, some things remain the same – we offer professional and friendly Customer Service, experienced and helpful drivers, and final satisfaction from our services.
AVAILABLE REMOVAL VOLUME OPTIONS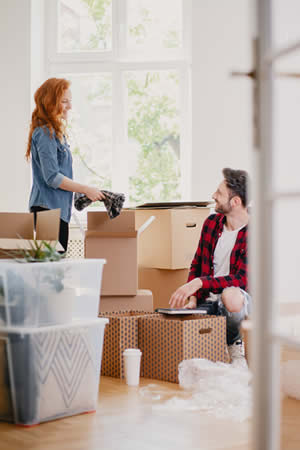 Before you proceed with the booking process, you need to know what volume you need. The easiest way to estimate the volume is to send the list of your items for our expertise. You can also use the Inventory list available on our website and fill it in with all the data necessary to calculate the total volume and weight of your load. In order to obtain an insight into the volumes we offer, you can also check our visualization. An accurate volume assessment is crucial if you want to receive the most precise quotation and dates of your pickup and delivery. Moreover, on the basis of the volume, you might decide how many packing materials and boxes you will need to secure your personal items.
Our offer includes part load and full van options. Part load options, such as 5 cubic metres, 10 cubic metres, and 15 cubic meters are cheaper removal options, but they require some flexibility from you in terms of the pick-up time slot (we require a three-day window for collection). It also means that you will share the loading space of the van with other customers, so you may expect the transportation to take a bit longer than in our dedicated options. The estimated duration of transportation fluctuates between 72 hours and 80 hours.
Dedicated, or "full van" options, such as 20 cubic metres and 30 cubic metres are best for house removals. In these options the vehicle is just at your disposal, so you can choose the exact date and time of collection. These options also are swifter in delivery, you can expect the goods to reach the final destination within three days.
HOW MUCH DOES IT COST TO MOVE FROM LONDON TO PORTUGAL
For those of you who are looking for cheap removals to Portugal, but are not sure what prices to expect, we prepared some quotations for exemplary destinations from London. If you are moving to a different place in Portugal, you can use our instant quote form to check the price yourself.
| London | 5m3 | 10m3 | 15m3 | 30m3 |
| --- | --- | --- | --- | --- |
| Lisbon | £1119 | £1499 | £2299 | £3779 |
| Porto | £1079 | £1439 | £2199 | £3629 |
| Braga | £1069 | £1429 | £2179 | £3599 |
| Albufeira | £1169 | £1569 | £2419 | £3959 |
---