MyCheapRemovals understand what you need, and offer the essential services to help you move and live abroad easily.
If you are looking for a hands-on guide on how to move to Italy, you are in the right place. We show you how hard or easy it is to move to Italy on all aspects that concern your relocation, from housing to education, banks and taxes, and more.
Overall, if you are willing to handle slow bureaucracies and complicated processes of registrations and applications, you will find the Italian way of living worth it. That is if you like the country's relaxed and outgoing nature, as these are by far the major benefits of moving to Italy.
If you have some stereotypes about Italy or know as much as a typical visitor, it is better to dedicate some time to exploring it better.
Before relocating to Italy or immigrating from another country, the first step is to learn some basic facts about this country. First of all, we want to share some basic information about the country. It will help you to understand it better before moving to Italy.
Public & school holidays in Italy 2019 – 2020
In Italy, most school and public holidays are determined by the Ministry of Education, University and Research, and are valid for all public schools of every order and grade. Locally, school authorities have freedom upon the establishment of the lessons calendar to grant further vacation days on important local festivals.
Christmas 2019 – from 24-12-2019 to 06-01-2020 – All regions
Carnival 2020 – 24 – 28-02-2020 – Only in some regions, like Trentino-South Tyrol, Piedmont, Aosta Valley, Basilicata, Campania, Friuli-Venezia Giulia, Lombardy, Veneto.
Easter 2020 – 09 – 14-04-2020 – All regions
Liberation Day – 25-04-2020 – National holiday
International Workers' Day – 01-05-2020 – National holiday
Republic Day – 02-06-2020 – National holiday
Summer 2020 – from 08-06-2020 to 17-09-2020 – All regions
All Saints' Day – 01-11-2020 – National holiday
Immaculate Conception – 08-12-2020 – National holiday
Registering and owning a car in Italy (and driving it!)
We all know about Italian cars and Italian driving! This is a country that loves stylish cars and the freedom that driving offers. And with public transport outside of the cities a little erratic, anyone buying a property in the Italian countryside will find a car essential. So we will try to explain how to buy one here, how to get insurance, change your license, take a driving test, and anything else you could possibly need to know.
What are the general practices when you own a car in Italy?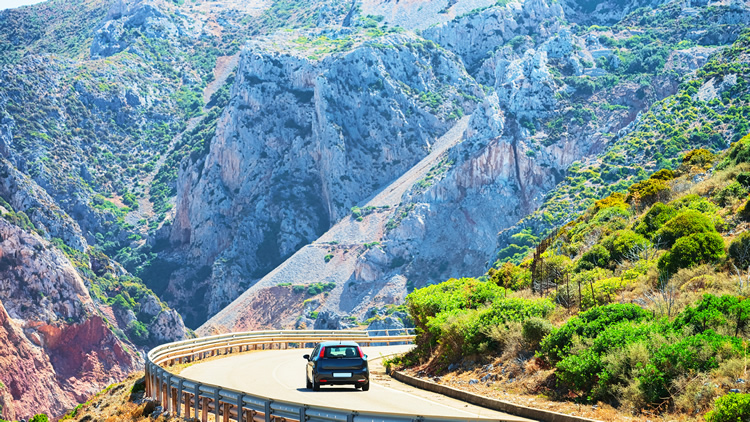 In order to buy a car in Italy, you first need to be an Italian resident, so many people initially choose to drive their own car down from the UK. This way they save money on hire cars and can also load the car up with personal belongings, and tea bags.
Registering your UK car in Italy
If you want to keep your car in Italy, you must register for it. You do this with the local Motorizzazione Civile office within six months of its arrival in the country, as well as the Public Vehicle Registry (Pubblico Registro Automobilistico, or PRA). The PRA is operated by the Italian Automobile Club (Automobile Club d'Italia, ACI), which has Public Support Offices in most major towns and cities. This is the best place to go to get advice and help with filling in the application forms. Look for the desk called Sportello Telematico STA. Here they can organize everything from license plates to the registration certificate. You can find your nearest ACI office
Documents needed to register your car in Italy
Want to register your car in Italy if it's imported and used? It must first pass a roadworthiness test, like an MOT, to ensure it conforms to Italian technical norms. On passing this the vehicle will receive a certificate of conformity. All used cars in Italy must take a test (revisione) every two years. You will also need technical specifications to form, signed and stamped by the manufacturer or a reputable dealer (in Italian). Be aware that, in Italy, the engine power is measured in kilowatts, not horsepower.
Car ownership documents and your UK registration cancellation certificate are also necessary. Usually, they will ask that your signature be verified with a certified signature from a notary, municipality or delegated employee of the Electronic Motorist Helpdesk (STA). Try the STA first, as a notary will charge you handsomely.
Road tax
As well as the requirement to register your car in Italy, you'll need to pay road tax (bollo). This is an annual tax and you can pay at your local ACI, banks, post offices and some tobacconists (tabaccheria). You will need to take the logbook (libretto) (logbook) and the usual ID card and 'codice fiscale'. Make sure you keep the receipt somewhere in your car in case the police stops you.
Car Insurance
Car insurance in Italy is still very expensive and notoriously slow to pay out. It's therefore worth spending some time and effort getting the right coverage and price for you. All vehicles in Italy must have 3rd-party liability insurance (responsabilità civile). The legal minimum is a pretty low cover, but you can add on extras like fire and theft (incendio, furto), cover for the driver in the case of an accident where the driver is responsible (infortuni dei conducente) and roadside assistance (servizio assistenza).
Comprehensive insurance (casco) is very expensive in Italy and for that reason local Italians rarely buy it. Some companies are not even willing to insure cars more than four years old on this type of insurance. Another reason Italian insurance can work out expensive is that they don't recognize any no-claims bonus accrued in the UK. You'll be starting from scratch. Most emigrants start their search for car insurance online, looking at company names they recognize. However, big names also tend to have big prices. You may find it better to walk into the office of a local insurance agent, who is able to show you compare prices from various Insurers.
Healthcare in Italy
The quality of healthcare in Italy is rather high. Moreover, the healthcare system of Italy is among the most effective in the world. Similar to the US; Canada, the UK, Germany, and other developed countries, the healthcare system functions on the basis of healthcare insurance which every citizen and resident should have.
Public healthcare services are operated by Servizio Sanitario Nazionale (SSN), a governmental institution providing guaranteed coverage for the population. Medical services are free of charge as health insurance covers a great part of spending. As a rule, an employer is obliged to pay for your insurance, while you only need to register at a local health authority to receive "tessera sanitaria", a health insurance card.
However, there is one significant drawback in the national healthcare system of Italy – you might wait for a long time before you schedule a visit to a doctor. This happens because of large queues and limited working hours of medical specialists. That way, many emigrants prefer private healthcare services to regular ones. The quality of treatment does not differ, but the waiting time is decreased significantly. Thus, if you need to make a cardiogram or other medical analyses, you need to wait several hours instead of several weeks. Consider that you can also turn to an emergency if you have some urgent issues, but most likely you will need to wait in a queue as well.
Cost of living in Italy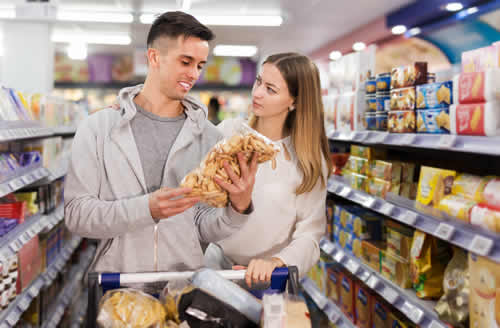 The cost of living in Italy can't be easily pinpointed. Considering the differences between the north and the south of the country, and even between cities, you should look at living expenses in Italy on a case-by-case basis.
Overall, it is not expensive to live in Italy. Prices for groceries are affordable, and housing in the country is among the cheapest in Europe. You should expect rent, health insurance, and private education to make up the most significant part of your spending. However, the last two are optional, as you can enjoy both free healthcare and education as a resident.
If you plan on driving in Italy, you should be able to use your EU driving license for as long as the license itself is valid. As a citizen of a foreign country, you will need to exchange it for an Italian driver's license. If you don't plan on driving and opt for public transportation instead, you should expect very affordable tickets and monthly passes for both buses and trains.
Before relocating to Italy, consider that rural areas are more prevalent in the southern part of Italy, while the northern region is more industrially developed. If you decide to live in a big city like Rome or Bologna, the cost of living will be higher than that in small towns or villages. For instance, you will have to pay €800-1300 for a 1-bedroom apartment, but the price may vary depending on the region and amenities. You can also take advantage of the popular budget option by renting only 1 room in the apartment and paying between €300 and €600 for it. When it comes to rural areas, the cost of living is literally halved.
Do you want to buy a flat or a house in Italy? It is also possible. However, the prices for real estate property are very high there. That is why younger family members usually decide to stay with their parents until they reach the age of 40 or even more.
Living in Italy
Tasty food, magnificent ancient buildings, bright sun, and the Mediterranean Sea surrounding the country make people think that life in Italy is as relaxed and carefree as la dolce vita.
There is a hint of truth in this phrase, but when it comes to everyday life, you also need to deal with common problems and issues.
Well, God bless Italy for its food, culture, climate, and people, but advantages always come along with drawbacks as in any other country in the world. So, whether you want to move to Italy and find a more relaxed pace of life in a smaller town or island or want to enjoy a rich culture, Italy is a perfect destination. Italy is a study in contrasts. Decades of Hollywood films have created an image of the country that's hard to break. While Italy certainly is a sophisticated and beautiful place to live, not everything is as perfect as the silver screen may make things seem.
As with every country, there are pros and cons to living in Italy.
Lifestyle in Italy
Living well in Italy is all about perspective. Emigrants arriving with high expectations will likely be disappointed. By acknowledging that Italy has its faults like any other large, busy and heavily populated country, new arrivals will quickly learn to love it despite its challenges.
+ PRO: A buzzing nightlife
Italians tend to be incredibly social. Only torrential rain and snow can keep them indoors. Whether they're chatting to friends over a very late dinner or going for a stroll down the main street, Italians are not homebodies.
This enthusiasm for after-dinner socializing is contagious and many emigrants soon find themselves, gelato in hand, admiring the shops and impromptu street concerts late into the night.
– CON: Limited English speakers
Very few Italians are fluent in English. City dwellers will naturally be better off as the locals are more accustomed to tourists, but in some towns, there can be no English speakers for kilometres.
Many emigrants find that people are abrupt when spoken to in English. This usually happens in the more popular cities like Florence, Rome, and Venice, where the jaded locals often view tourists as a nuisance.
+ PRO: Amazing surroundings
No matter where emigrants live in Italy, they're surrounded by an incredibly rich heritage and natural beauty.
– CON: Dirty streets
While it isn't fair to expect century-old cities to be spotless, Italy does have a real problem with grime. The mess is a combination of age, overcrowding and an inefficient approach to proper rubbish collection.
Accommodation in Italy
There's a long-standing joke about Italians living at home until they're 40 because they don't want to do their own washing. While there's grain in truth to this, their reluctance to leave the nest also stems from an understanding that good housing is hard to come by.
– CON: Expensive, small and old
The vast majority of Italy's apartment blocks were built in the 1960s and 1970s from the same grey concrete mould. Although these apartments are small and sparse on modern furnishings, they still go for a premium.
+ PRO: Well maintained
While the decor is dated, it would be difficult to criticize the state of most of the apartments available to rent. Italians tend to be discerning buyers and they expect their apartments to be in good working order.
Cost of living in Italy
The cost of living in Italy is on par with the rest of Europe. Although its economy isn't in the best of shape, its prices haven't risen. Those not from Europe may find that prices are steeper than they're used to.
+ PRO: Cheap and tasty food
Italians have amazing supermarkets. Even the smallest supermarket in the smallest town has an incredible selection of fruit, vegetables, meat, and cheese. Certain products are also significantly cheaper than they may be in an expat's home country. The quality of products is also exceptional, as strict food laws prevent the excessive use of preservatives or colourings.
– CON: Expensive amenities
Italy has limited resources, so while products made in Italy might be affordable, imported goods are much more expensive. Resources like fuel, gas, and electricity are expensive and limited.
Education in Italy
Italian culture prioritizes schooling, so even if emigrants' children don't speak Italian, they've assured a good education.
+ PRO: Excellent and affordable
In Italy, children start learning to read and write at the age of three. Public education is free and students are provided with a well-rounded education in the sciences, arts, and history, as well as nutritious and varied school lunches. Most Italian cities also have reputable international schools, but in contrast to public schools, these can be expensive.
– CON: Difficult choices
Italian high schools are unique in that they provide specialized teaching, as opposed to teaching from a holistic curriculum. As most Italian high schools have their own speciality, children attend the high school that teaches the subjects that most interest them. This choice can impact what university degree they can study for and presents a challenging decision for children as young as 14.
Transport in Italy
It's easy to get around Italy's cities and towns, although driving in Italy can be dangerous.
– CON: Dangerous roads
Italian driving culture can be aggressive and drivers often go over the speed limit. Many emigrants also find the road rules to be confusing and the roads are often congested.
+ PRO: Good public transport
Although people love to complain about the state of Italian public transport, it's actually quite good. It doesn't have the punctuality of Switzerland, but it's cheap, safe and reliable in the cities and connects the entire country from north to south.
Working in Italy
Finding a job in Italy isn't as easy as it once was, regardless of whether a new arrival is an EU citizen or not.
– CON: High unemployment
Italy's economy has seen better days. Every year, thousands of university students graduate with no job prospects. To be safe, it's a good idea for emigrants to secure a job in Italy before they move away from home. Even traditional emigrant hospitality jobs are in short supply now.
– CON: Too much paperwork
As a degree of bureaucracy permeates Italy, getting anything official done can be a confusing, frustrating and drawn-out process. To avoid this, many emigrants ensure that they always have a reputable bilingual lawyer on hand whenever they sign documents.
Healthcare in Italy
The chances of finding employment might be slim, but Italian healthcare is excellent and affordable.
+ PRO: Great healthcare
Healthcare in Italy is an unheralded success story. The country's public hospitals are extremely good and can easily get access to doctors, specialists, and dentists in even the most rural areas.
---